---
"We Spell St8ments with an Infinity Sign Because St8ments Live Forever!"
Be a Living St8ment with everything you say, do, and wear! -  Let Your Life Be Your St8ment and Lets Build Community, Together! 10% of all proceeds from apparel purchases goes toward the creation of more CIOs - Community IMPACT Organizations across the nation (IMPACT stands for - Individuals Making Progress and Change Together!) in historically marginalized neighborhoods. First one being the Lakeview Neighborhood Alliance in Charlotte, NC. Click the following link to Visit the Lakeview Neighborhood Alliance Website to learn more about the transformational work taking place in the Lakeview Community! #BeALivingSt8ment, so that we can #MakeHistoryNow #Together!!
LIVING ST8MENTS APPAREL COLLECTIONS
LET YOUR LIFE BE YOUR ST8MENT!!!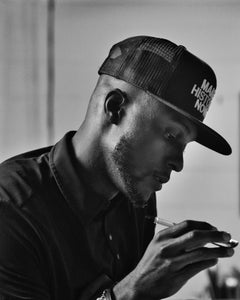 Meet the Founder
Coach Jamall Kinard, aka #TheBlackCoachK
Jamall Kinard is the Founder of the Organized4IMPACT Movement, the President/Head Coach for his consulting company - Conscious Leadership, in Charlotte, NC, and the Owner of the St8ments Lifestyle Brand. He attended his first Racial Equity workshop in 2016, where his life was changed forever! After 10 years of service as an Educator and Coach in the Charlotte Mecklenburg School System, Kinard eagerly joined REI in August of 2019. As a community organizer/consultant, he devotes much of his time as the Executive Consultant/Director of the Lakeview Neighborhood Alliance (LNA), where he is leading the charge on revitalization efforts in his community by focusing on the prevention of gentrification, child & family stability, and civic awareness. His ultimate goal is to create a CIO- "Community IMPACT Organization" (Individuals Making Progress And Change Together) blueprint and movement of principles for all communities, organizations, and institutions to follow, creating an environment where truth and justice are celebrated, strong families are cultivated, and racism is dismantled. Kinard obtained a Bachelor's of Science Degree in Computer Science from Gardner-Webb University, Master's Degree in Sports Leadership from Northeastern University, and Nonprofit Business Management Certifications from both Wake Forest University and Duke University.
Kinard's analysis about the cultural history of race, community organizing blueprint, and his ability to relate to any audience makes him the ideal candidate to be the next facilitator or consultant for your organization's diversity and equity training.
Book by email or by clicking the link below entitled, "The BreakPoint Initiative." -
"Conscious and Consistent Leadership, Investment, and Volunteerism rooted in racial equity, will indeed, change the world!" - Jamall Kinard #TheBlackCoachK
#MakeHistoryNow #Together
Email: JKinard@ConsciousLeadershipBCK.com
The BreakPoint Initiative
"St8ments Live Forever!"
One of the St8ments we live by is "Let Your Life Be Your St8ment". Because, we want to inspire all to organize throughout the world by visiting communities & museums so that you can learn more about our true History, and leave inspired to go Build Community Now! Together! (Note: LivingSt8ments hats  and t-shirts are currently only available in exclusive locations in Charlotte, NC, - The Levine Museum of the New South, our Nation's Capital - (Washington D.C.)  at the National Museum of African American History and Culture, and here at our online store.) Join the movement today!!